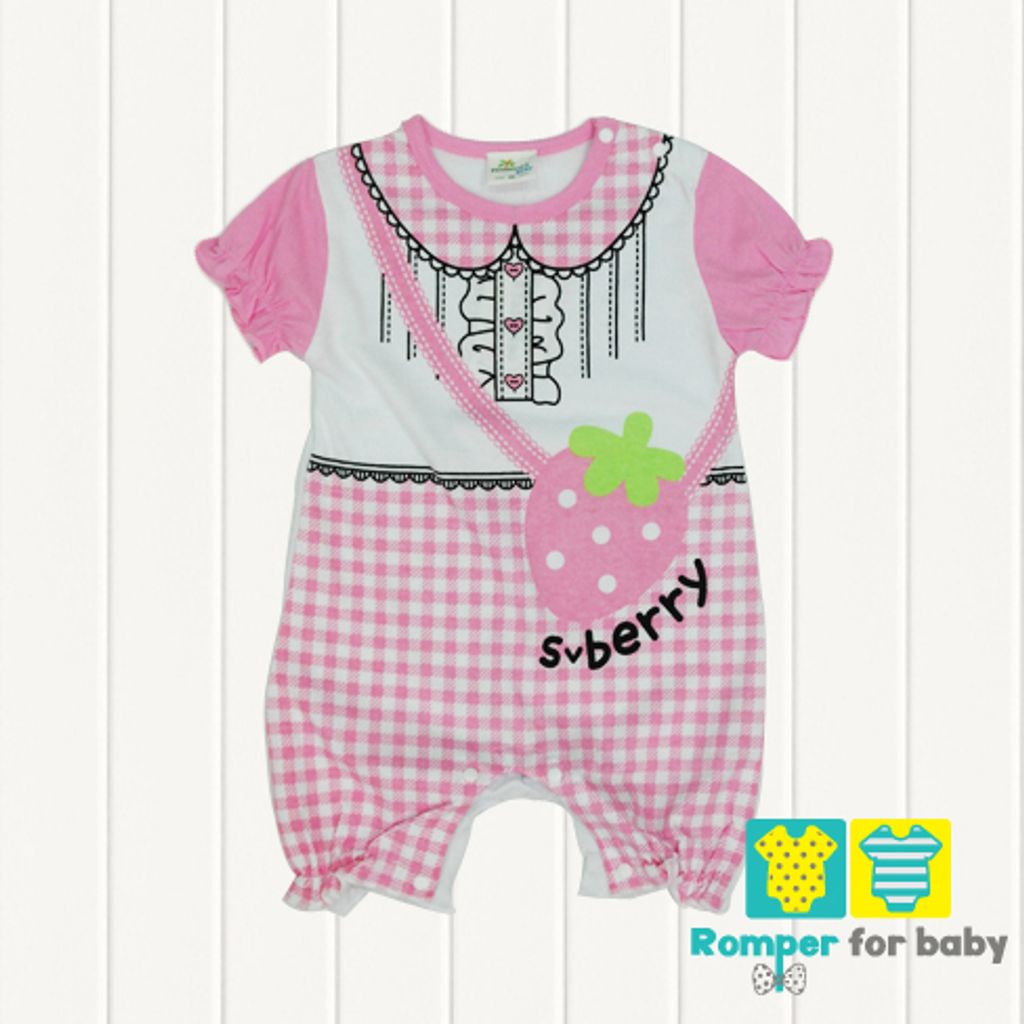 Romper Size
size 70: 0-6months
size 80: 6-12months
size 90: 12-18months
size 95: 18-24months
Must Know


Before Placing Your Order

While all care has been taken to ensure that the colours of the Romper for Baby products displayed online are as accurate a representation of the actual apparel, there may be slight deviations in the final product. Please bear this in mind before purchasing, as we will not exchange product with regards to colour discrepancies.

You may not return products based solely on the fact that a) the product is not what you expected and b) it does not look good when you try it on.

You should complete your payments within two days (excluding public holidays) upon confirmation of your order, or we regret that we will have to cancel your order.

If you are unable to forward the payment within the given time due to unforeseen circumstances, please do not hesitate to contact us & ask for an extension.

Please make sure that you fill in the Payment Notification Form when you make your payment, as this will affect the sequence of delivery. Failure to fill in this form could adversely affect the verification process, which could result in late shipment and delays in product delivery.

Delivery

All goods are delivered via our assigned Courier Company (Pos Laju/ Nationwide/ Airpak)

Charges for deliveries are as follows (per parcel):-
* Peninsular Malaysia: RM8
* Sabah & Sarawak : RM18


Goods will be delivered free of charge with purchases of RM150 (West Msia)/ RM250 (East Msia) and above in a single receipt.

Delivery Times: Tue to Friday, by 8am (excluding public holidays).

Please upload the receipt/payment slip before 8am to ensure that your goods will be sent out on the same day or next day. Failing which, the products will only be sent out on the following day.

Return Policy

Please take the time to check your products once you have received them.

As an additional quality control mechanism, Romper for Baby's Customer Service personnel will be assigned to check the products before they are delivered to ensure maximum customer satisfaction.

If you should receive goods that are flawed (ie. Wrong prints) or differ completely from your orders, kindly call or e-mail us within three (3) days of receipt (based on the stamping date). Please return the aforementioned goods to us within seven (7) days and we will replace the products for you.

Should the products be out of stock, you may choose another item or opt for a refund.

Please note that products that have been washed are not exchangeable.




How to Order?
Step 1: Sign up for an account.
Step 2: Select the item and Add to Cart.
Step 3: Check out your shopping cart & select Shipping Method
Step 4: Make payment tru Online Transfer or Bank In
Maybank: Party Nutty Enterprise
514879088032
Step 5: Print Screen or Snap Receipt & send to us tru Facebook.
www.facebook.com/Romperforbaby